I was taking a socially distanced walk with one of my best friends the other day and I felt so grateful to see her in person, hear her voice, and laugh and complain about life – especially during the holidays –  with one of my favourite people in the world.
It got me thinking about friendships and how important it is to connect with friends and people who bring us up, especially in your teen years! Friends can be the anchors that help you get through everything. They can be the fuel that encourages you to go for it. They can be the rock that is there for you, kind, genuine, trusting, and loving you just the way you are.  With a lot of the country going into some form of lockdown over the holidays, those moments of being together and hanging out with friends are going to be trickier to have.
Here are 10 ideas on how you can get through the holiday season with your besties this year (in no particular order):
1. Go For a Walk – Find a spot and go walking or hiking together. You can explore and talk and there's the added bonus of moving your body which is a great mood lifter.
2. Bake Cookies Together (virtually that is) – Set a time to meet virtually and pick an activity whether it's baking cookies, decorating gingerbread houses, painting a picture, making an ornament, etc. Once you have the activity in mind, each of you gather materials or one of you gather materials for both and do a drop off at the other's house. Hop on-line and let the magic and laughter begin.
3. Try a Class Together – Another virtual option is to try a class together. You can challenge yourselves to a workout, dance, yoga, art class and much much more. You can start here for some upcoming events.
4. Enjoy the Snow – Skiing, snowboarding, sledding, skating… Getting out there in the snow gives you some face to face
Chantal
5. Gaming Together – Need I say more?
6. Do Something for Others – Inspired by my friend (thanks Mel!) Helping others feels good over the holidays is even better alongside a friend. Meet up with your friend and shovel driveways together or break up the ice on the sidewalks. You can find ideas that easily allow you to be distanced and safe while helping others. The community will appreciate your good deed. And bonus – you get to hang out with your friend.
7. Start a Group Chat – Having a group chat can be a great way to stay connected. Make it a place where friends can drop funny photos, memes, and quotes to get you through the day. Your group chat can put a smile on your face and let you know you are not alone.
8. Drop Off a Gift – Doing a little surprise drop off for a friend can make their day and let them know you are thinking of them. You can even consider making something yourself, so it's extra special. There are some great DIY ideas you can start with here.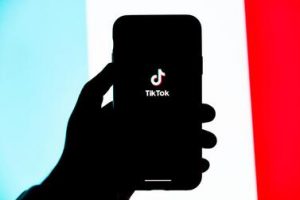 9. Make a Tik Tok – Make a Tik Tok video and dedicate it to your bestie. You can also make a Tik Tok together or come up with friend challenges that you can participate in together in a fun way.
10. Mail Something to Each Other – You and your friend can agree to write each other a letter or make a card and then send it by snail mail. It can be fun and different to receive mail this way!
Add to the list – Let's keep the list going! What other ideas do you have to get through the holidays with your friends this year?
If you are struggling with your friendships and you want to learn who to let into your squad of BFF, follow me on Instagram for weekly ideas and tips: @therapywithchantal
---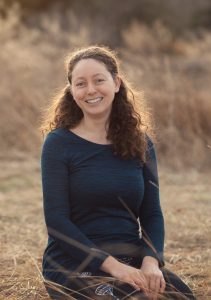 Chantal Côté (she/her) is a psychologist and teen life coach living in Calgary, Alberta. After over a decade in non-profit and community mental health, Chantal started Pyramid Psychology, a practice dedicated to supporting teens – a population she is constantly amazed by. Chantal is on a mission to help 100,000 teen girls (and their parents) build bulletproof mindsets so they can weather the ups and downs of life. As part of this goal, Chantal has had the privilege of speaking at various events – virtual and live – to support teens and parents.
Outside of this passion, Chantal is often in nature, writing poetry, playing ball hockey and hanging out with her loved ones.
Each week, Chantal writes a blog article in response to issues she hears from the parents and teens she connects with. If you have something you'd like to read more on – email ideas and questions to info@pyramidpsychology.com or DM us via Instagram or Facebook.