I was prompted to write this blog article on unhealthy eating behaviours when a parent I work with was asking the other day how to support their teen who has been consistently restricting her eating… When your teen is refusing to eat, constantly worried about their weight or body shape, or struggling to get proper nutrition, you may worry that this behaviour will quickly turn into disordered eating.
Disordered eating needs supportive attention immediately from your healthcare team. If you are concerned that this is more than periodic unhealthy eating behaviours, start by contacting your family doctor, pediatrician, or Alberta Health Services.
There are also other resources available to you: incredible books and resources are listed on this website, and there are programs and counselling professionals with expert content to support your teen here.
​
​If you are noticing some unhealthy behaviors around food, let's talk about some things you can do as a parent to support your teen.
Understanding Some of the Reasons Why Teens Develop Unhealthy Eating Behaviours
Media messaging – in our western society, messages about the thin culture and looking a certain way are constantly being fed to our youth.
Adult messages (and others in their lives) – the messages youth receive from the adults and role models around them matter. If as parents we are struggling to love our bodies, we are teaching our children and teens what kind of relationship to have with their own body.
Activities and their demands – if your teen is part of a club or sport that places high demands on body physique, this can put pressure to achieve this goal through the cost of eating behaviours.
---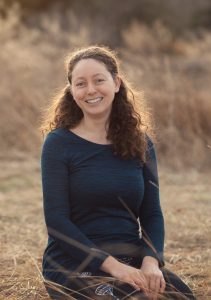 Chantal Côté (she/her) is a psychologist and teen life coach living in Calgary, Alberta. After over a decade in non-profit and community mental health, Chantal started Pyramid Psychology, a practice dedicated to supporting teens – a population she is constantly amazed by. Chantal is on a mission to help 100,000 teen girls (and their parents) build bulletproof mindsets so they can weather the ups and downs of life. As part of this goal, Chantal has had the privilege of speaking at various events – virtual and live – to support teens and parents.
Outside of this passion, Chantal is often in nature, writing poetry, playing ball hockey and hanging out with her loved ones.
Each week, Chantal writes a blog article in response to issues she hears from the parents and teens she connects with. If you have something you'd like to read more on – email ideas and questions to info@pyramidpsychology.com or DM us via Instagram or Facebook.