3 Ways Parents Can Help Teen Girls Find Themselves
If you're raising a girl, have you ever wondered what could help teen girls step into their spotlight? AKA a place where they are embracing who they truly are and the ebbs and flow of life… If so, this blog post is for you.
Here are my top 3 suggestions for helping teen girls step into their spotlight (and I will elaborate more below):
Pay attention to them

Support them to develop coping, communication, and social skills

Be a role model with your own spotlight
—————————————
An eBook with 10 mental health exercises every teen girl needs to know to:
Boost happy hormones naturally
—————————————
Paying Attention
Trust me, it pays to pay attention to your teen and ensure they feel valued, needed and supported. Pay attention to what they say, what they share with you, their goals and aspirations.
Teen girls have the ability to pick up on being heard and listened to. Sometimes, I have heard teens make remarks such as "oh well that does not matter anyways, mom or dad do not care and they won't listen to what I have to say anyways"… And I don't think these statements just come out like that, it's a result of continued observation of how parents or guardians display paying attention or not. Or even an indication that they don't care, they are the parent and have authority over their kids. 
Developing Coping, Communication & Social Skills
You can use your own stories to share skills with teen girls that will help them navigate life's challenges. Share some of the similar challenges you have experienced as a teen at one point in your life and how you addressed these challenges, whether it was an epic fail or success.
I think at times as parents or guardians we want to always reflect the good in what we do, but what if we shed a spotlight on our failures and shortcomings? This could help teens in developing resilience that life is not always perfect but they can strive for progress over perfection always even if their lives are flipped upside down along their journeys. This helps teen girls learn that failing or rather not getting things right is a part of life. What you do with life falling apart or not going as planned is what matters and could help teens develop skills of diverting control to what's in their frame of control. 
—————————————
An eBook with 10 mental health exercises every teen girl needs to know to:
Boost happy hormones naturally
—————————————
Being A Role Model
I know no one is born or comes to planet earth with a manual on how to be a great parent. However, the least you can do is be a positive role model. By the age of 7 most of our patterns of behaviour, our beliefs and our habits are formed. This is very crucial to note in terms of development and behavioural adaptations kids may have and at the earliest this is also influenced by what they see and observe at home.
Are you a parent that shuts down when confronted. Are you a parent who yells and projects anger when in distress? Do you cope with stress by scrolling on social media for a number of hours? Do you rage at other drivers on the road? Are you able to address how you feel, and process your emotions in a healthy way? Are you taking care of your physical health too?
 Teen girls are watching and also adapting some of these behaviours into their own lives. You can help them by showing them that you are working through your flaws. 
This blog article is food for thought and I hope it gives you an opportunity to reflect, develop some self-awareness and also think about the legacy you want to leave behind. Let's help teen girls step into their spotlight together.
I offer private 1:1 therapy sessions to help teen girls with all of the above. I provide them with someone that is paying attention, a positive role model, and offer them various strategies to cope with life's challenges.
If you are an Alberta resident, book your free consultation with me here.
Love,
Chipo Bvindi
Registered Social Worker offering counselling for teen girls (11-18 years old)
*1:1 services available for teen girls living in Alberta, Canada
---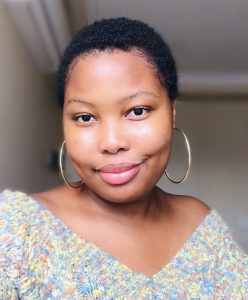 I am a registered social worker with a Bachelor of Social Work with a major in psychology from the university of the Western Cape, and a Master's in Clinical Social Work specialization with individuals, families, and groups from the University of Calgary.
In my practice, I note the different intersectionalites that come into play, and I have adapted myself to understanding the effects thereof. I pride myself in working from a holistic and integrative approach using trauma-informed, anti-oppressive, and intersectional lenses in rendering services.
I am grounded by embracing my full humanness-being imperfectly perfect. My faith, family and friendships carry me through life and its happenings. I find being in nature very healing and so is savouring moments. When not working, I love to engage in some fitness, going on walks, journaling, catching up on Korean series, city adventures and reading for pleasure. I also believe in allowing my inner child come out sometimes through art, dancing, building sand castles you name it.