You know those apps that allow you to block, see and track your teens digital usage?
​
I've heard from many teens that parental controls feel restrictive and kinda disrespectful. Teens are bright and find creative ways to get around or disable these tools.
Ok.
Are you freaking out a bit?
It's simply not a clear cut answer of whether or not parents should use parental controls on devices. What it boils down to are your intentions and how your decisions are supporting your teen to develop-
Critical thinking
Responsibility
Choice making skills
If you want to have a respectful relationship with your teen, even if they won't like all your decisions, let's dive into this parental control idea.
​
Imagine this analogy: When you go tobogganing (living in Canada here, thinking of snow!) you will see kids with snow pants, no snow pants, helmets, no helmets, some taking insane jumps and others sliding down cautiously.
Internet safety is a part of parenting to help teach your kids the behaviours you think will line them up for safety and success just like any other potentially dangerous activity.
Digital Citizenship
Online communities are like in person communities in that there are responsibilities social norms and folks that behave in all kinds of ways. 
Educating your teen on digital citizenship starts with You. Understand the 7 key areas:
Empathy
How the Internet works
Understanding user data
Practicing digital literacy
Acknowledging the digital divide
Practicing digital wellness
Securing digital devices
Chris Zook goes into more detail on each on these here
​By having conversations with your teen (yes multiple conversations ) about the online world, you are building trust, responsibility and their ability to make informed choices.
​
And listen they're gonna mess up because that's how humans discover, learn and grow in this world.
Age Matters
Conversations on how to use the internet safely need to begin as soon as your kiddos start using technology. Now of course, what you will say to a 4-year old is going to be completely different then talking to your 13-year old.
​
Talk to your teens about what they are seeing, who they are interacting with, and what is catching their attention online. This is a huge insight into their world and what is important to them right now.
Ask yourself, "what's my intention?" If it's to block all potentially disturbing content and track your teen's online behaviours, you may see this backfiring on developing a respectful relationship with them.
​
Perhaps you are in a situation where parental monitoring is a big challenge right now? You have your specific reasons for considering parental controls.
It is so important that you consider what actions you are going to take to continue building trust and develop your teen's ability to make smart choices and take responsibility.
Talk to them about why you are making internet use decisions and be prepared to hear their concerns. Help them by connecting your reasoning to their hopes and goals (e.g. if they wanna get good grades, sleep and reduced tech use before bed will help them reach this).
​
Consider flexibility within the controls.
No matter what decision you make, you will Stay in your teen's squad if you approach it relationship first.
​If you found this post helpful, pass it on by emailing a friend or sharing it on Twitter or Facebook- Thanks!
---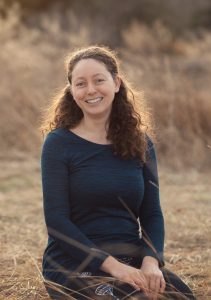 Chantal Côté (she/her) is a psychologist and teen life coach living in Calgary, Alberta. After over a decade in non-profit and community mental health, Chantal started Pyramid Psychology, a practice dedicated to supporting teens – a population she is constantly amazed by. Chantal is on a mission to help 100,000 teen girls (and their parents) build bulletproof mindsets so they can weather the ups and downs of life. As part of this goal, Chantal has had the privilege of speaking at various events – virtual and live – to support teens and parents.
Outside of this passion, Chantal is often in nature, writing poetry, playing ball hockey and hanging out with her loved ones.
Each week, Chantal writes a blog article in response to issues she hears from the parents and teens she connects with. If you have something you'd like to read more on – email ideas and questions to info@pyramidpsychology.com or DM us via Instagram or Facebook.