The other day a parent was sharing that their 15 year old daughter refuses to go hiking with the family on weekends; she is missing out on family bonding. Sometimes forced to go, her mood puts a damper on the hike. Recently, they were planning to take a family holiday and their teen was saying she didn't want to go and would make it miserable for everyone the entire time.
The thought of arguing the whole time with your teen  or having them mope around in straight up objection to being there can sound painful as a parent.  You may be tempted to just abandon ship and let them stay behind so at least one of you can enjoy the adventure.
Although teens are developing independence, and that comes with a level of pushback and push away, I am still going to make a case for "dragging" them along on these family moments in the name of memories, experiences, and bonding.
WHEN YOUR TEEN REFUSES TO JOIN IN
Ultimately you get to make the call that fits best for your family. I would invite you to consider your reasons for proposing family time. For me, family time is an opportunity to connect and get to know each other outside of the stresses and routines of the daily grind. It's also an opportunity to invite us to try new things and discover likes and dislikes. The truth is, often times when my teen is in refusal, it works out to be a pretty good time in the end.
You may ask yourself:
Why do I think family time is important?
What values do I hope to share and instill in my children?
What do I hope my children will remember most about their childhood?
How do I think these experiences might impact our relationship?
I know I used hiking and holidays as the example up top – but it doesn't have to be something that requires many resources or time. Family time can be games night, walks in the park, drive-in movie night, shooting hoops together (I do this lovingly and terribly!), etc. It all counts.
Your teen may see this as time that could be spent with friends or something that pulls them away from things they enjoy (like being on their phone). There is some truth to this and it can be helpful to acknowledge it. You may approach this lovingly with expectations. Start by understanding the refusal – What are their reasons for not wanting to do the thing? Acknowledge their reasons – "so you'd rather be hanging out with your friends, I know how important they are to you." Lovingly state your expectation – "I love you and want to make sure we have some time doing things as a family, we are all going to try this hike on Saturday – I hope you can make the best of it". 
​CREATE SPACE FOR COLLABORATION AND NEGOTIATION
Whatever the refusal is, there can be an opportunity for your teen to feel heard and for you as a family to come up with ideas that work for everyone (most of the time). The time you invest in this process is a part of helping your teen develop communication and perspective taking skills and it can strengthen your bond and relationship.
How?
Well if your daughter says "I don't want to go hiking, I hate walking that long!". Acknowledge the refusal. See if you can come up with some ideas to collaborate and negotiate on the family bonding activity  – maybe it's a shorter family hike, maybe afterwards there is a relaxing reward like stopping for a cold bevie or ice cream, maybe you leave earlier for the hike to get home early enough for her to relax with her friends afterwards, etc.  
Know that their refusal is a part of the parent-child dynamic. Teens are exploring boundaries and pushing against them. When you're in the midst of it, it can feel infuriating – know that this is essential to their development and you are that special person that is helping them along the way. As difficult as it may be sometimes, trying to remind yourself that this is normal and healthy development that is going to get them to be independent functioning adults can help you keep perspective. 
When your teen is refusing and letting their opinion be known by way of their mood- it can be so easy to get swept up in the emotions. Remember your hula hoop – this is something I've been really working on lately. Your hula hoop is everything that is within your control; the things you have choice around. Everything that is outside of your hula hoop is outside of your control.
The way your teen behaves during the family activity – outside of your hula hoop. Your response, thoughts, perspective? All within your hula hoop. You get to choose whether their negativity is going to take you down or if you want to take the high road. You allow somebody or something to ruin something for you – not them.
I'd love to hear what is a part of your family bonding time – send me an email so we can compile an awesome list to share with our community of parents – chantal@pyramidpsychology.com
Love,
Chantal
---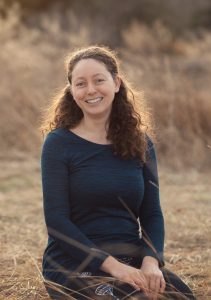 Chantal Côté (she/her) is a psychologist and teen life coach living in Calgary, Alberta. After over a decade in non-profit and community mental health, Chantal started Pyramid Psychology, a practice dedicated to supporting teens – a population she is constantly amazed by. Chantal is on a mission to help 100,000 teen girls (and their parents) build bulletproof mindsets so they can weather the ups and downs of life. As part of this goal, Chantal has had the privilege of speaking at various events – virtual and live – to support teens and parents.
Outside of this passion, Chantal is often in nature, writing poetry, playing ball hockey and hanging out with her loved ones.
Each week, Chantal writes a blog article in response to issues she hears from the parents and teens she connects with. If you have something you'd like to read more on – email ideas and questions to info@pyramidpsychology.com or DM us via Instagram or Facebook.