Volunteering for Teens: The Benefits, Barriers, and How-To's
This blog will share the benefits, barriers, and how to's when it comes to volunteering for teens.
As a teen, you can sometimes feel lonely or find it hard to connect with other people. Sometimes you want to make friends but find it challenging to meet people who we connect with. Sometimes you want more ties to people in your neighbourhood or city, but you don't know where to start.  
One way to build community connections is by volunteering your time to a cause that you feel connected to. 
10 Benefits to In-Person Volunteering for Teens
Making friends and creating strong relationships 

Finding a mentor

Creating a sense of belonging  

Gaining confidence 

Increasing your emotional and physical well-being  

Having fun  

Expanding your social skills  

Feeling less isolated 

Learning hard and soft skills 

Future job reference 
4 Perceived Barriers to Volunteering for Teens (and what to do about them):
#1 – I don't have time. 
Surprisingly, volunteering time can make you feel as though you have more time. Studies show that when you give your time, you feel less time-constrained because you will learn how to manage your time better. (Also, since you spend this time developing ourselves it feels less like a task on our to-do list.)
#2 – I'm scared to meet new people.  
If you are with a group of people, pick one person that you would like to chat with and try to get to know them. After a while, focus your energy and time with a few more people and see how you feel. Continue to check in with yourself to see how you are feeling. Give yourself permission to step away if you are feeling overwhelmed or give yourself permission to continue talking to people if you're feeling okay.  
Remember that going outside your comfort zone and feeling a bit uncomfortable is okay (as long as your safety is not at risk). You may soon learn how to walk toward the unknown. The more you can develop this skill the more you will train your mind to have greater psychological flexibility.
#3 – I don't know what I am interested in.  
You may be pleasantly surprised that you know more about yourself than you think you do! Consider creating a list of things that you already enjoy doing and the soft and hard skills that you want to learn. Revisit the list after a day or so and write down what stands out to you. 
The fun part of volunteering is exploring and discovering what you like and do not like. Finding a volunteer opportunity that is the right fit is like finding your way on a hiking trail. The more you try, the better you get at
navigating the trail and anticipating what comes next.
#4 – I don't know where to start.  
Think of this as a process and focus less on the result. You may start to notice the fun that comes with exploring and testing things out.
Working through these questions can sometimes be easier with someone else. In private sessions with me, we can work through your choice to volunteer and the potential barriers or fears that may come up as a result. Alberta residents can book a free consultation with me here:
Book A Free Consultation
The next section provides tips on how to go about starting to find a volunteer opportunity. 
Volunteering for Teens: How To Find The Right Opportunity
It can take a few attempts before finding a volunteering opportunity that is right for you. Think of this as if you're on a trip and exploring the things around you. The community is your playground, and you are the explorer. 
There are many ways to explore on your journey towards finding a volunteer opportunity and making community connections: online (ex. VolunteerConnector.org), your current friend/family networks, school billboard or
teacher, calling organisations that interest you, social media, etc. 
Considerations to Volunteering for Teens:
1. Communicate with your parents – Sometimes parents have great ideas and can support our efforts!
2. Your personal values –  Seek opportunities and organisations that align with your personal values. If you need help with exploring your personal values Brene Brown's list of values could get you started.
3. Social diversity and inclusivity – Ask yourself, does the organisation seek to create an environment that allows volunteers from all walks of life to succeed and meaningfully contribute? Is the organisation inclusive of diversity – race, socioeconomic status, gender, sexuality, abilities, etc.?
Learning the value of diversity, understanding different perspectives and life experiences, and working with people who have different ideas have many benefits. It helps us learn more about ourselves and our community, understand how to relate to others who a different from ourselves, and much more.
4. Your interests and volunteer goals – See above for practical tips.
5. Time commitment and location – Is the location accessible to you? Is it close to your home or school? Will you be driving, getting a ride, or taking the bus?  These are all important factors to take into account.
6. Schedule and frequency – Do the volunteer shifts align with your schedule or does this overlap with other commitments? Is the frequency of the volunteer opportunity in line with the time you have available?
Volunteering for Teens in Calgary, Alberta:
If you are in Calgary, hundreds of organisations in our city are looking for volunteers. Here are a couple of organisations that are looking for teen volunteers: 
Volunteering is a great way to build relationships in your community. It has been something that I have engaged in throughout my life and have benefited so much from! It's helped me to create strong friendships, learn more about myself, and build strong community connections.
You do not have to navigate friendships, community, and volunteering by yourself. That is what I am here for! I offer affordable therapy ($40 per session) in Calgary, Alberta (online appointments available to Alberta residents). If you're ready to create community, let's chat:
Book Your Free Consultation
Let me know how your journey is going and if you have any questions! 
Fazilah Shariff MSW, MHA, RSW
---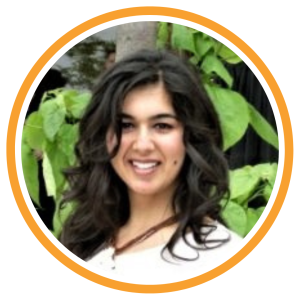 Is your teen having challenges navigating their current circumstances? Do you want your teen to obtain the skills and tools they need to navigate the peaks and valleys that come their way?
Are you looking for someone who can support your teen to step into their spotlight, have great relationships, and find their confidence? I speak teen. My strength is connecting with and relating to teenagers. I strive to provide a balance of learning and laughter during my sessions. Teens need a coach and therapist who they can trust to talk to about the hard stuff in their lives.
I work with teens from a range of life experiences and backgrounds. My specialities include working with teens who identify as BIPOC (black, indigenous, and people of colour) and/or LGBTQIA+ (lesbian, gay, bisexual, transgender, questioning, intersex, asexual, and more).
I have a Master of Social Work and a Master of Health Administration. I am also a Registered Social Worker. I have worked across the healthcare sector and served on numerous boards of directors for not-for-profit organizations.