Teen Trauma and The Importance of Community
Community is a very important part of healing through teen trauma. Here is my own story of trauma and community.
—————————————
An eBook with 10 mental health exercises every teen girl needs to know to:
Boost happy hormones naturally
—————————————
No man is an Island…. Ever heard of that saying? I have a couple of times…. And as a result of my own pain, suffering, trauma, and fear of being hurt I mastered the art of avoiding sharing my personal struggles with others.
Yep. I ensured I looked like "I had it together".
This was not your typical act or performance. Rather, it was embroiled in my veins….
The message to myself was this:
'Be the emotional toolbox for every other human being, don't be vulnerable. It's for the weak. And if you are vulnerable, what if you get hurt
again?"
This is a negotiation I ensured I made, proactively. And yet at the end of the day, I resented people for always coming to me with their struggles, even though this is what I wanted.
I had a savior mentality that made me feel safe… I could save others, such that my own personal struggles had somewhere to lean on for support. By attending to other people's needs, I DIDN'T HAVE TO DEAL WITH MY OWN… My own struggles with the fear of abandonment…
Not only was this a maladaptive behavior, but it was killing me softly… as I held my own trauma within my body, faking it till I made it.

—————————————

An eBook with 10 mental health exercises every teen girl needs to know to:
Boost happy hormones naturally
—————————————
Until one day my therapist was like "what if you did try and test the waters… you don't have to open up your whole being to everyone… you could share just bits of pieces and see how that goes… and maybe it might be time to renegotiate what your relationships should be like moving forward."
You see, the thing is avoidance does not help at all. It keeps you stuck with rigidity and in the past… and it escalates situations as avoidance allows us to delay things that can later on become bigger problems.
I realized I cannot do life on my own, and neither am I an island. Avoiding being hurt will not prevent me from being hurt anyways, I can learn. Plus avoiding relationships in which there is reciprocity and vulnerability prevents me from healing… as being on island is isolating and lonely…. No one knows what you are going through except you. 
And usually, when you are alone that's often the time your mind plays with you. "Yeah bet" let's overthink and it becomes a vicious cycle… where you cannot generate an extvernal perspective on situations affecting you.
Avoiding relationships will not help you grow, rather we can make a conscious decision of being able to choose relationships that are healthy for us and meet our needs and speak to our values.
I also realized, that not everyone is out to get me, and when I do share and do not get the response or desired outcome, that is a learning for me. Not everyone has the capacity to help or respond empathetically and that's okay.
From there you can choose how to proceed.
As I started to open up more and just be my authentic self… I felt lighter in my body, in my mind. I realized what I was missing, a sense of
community, and a sense of belonging. That a problem shared, is a problem half solved.
Nothing is greater than being listened to, and being supported in the best way possible. Community care and social support is important, trust me. Nothing sucks more than doing life alone and for the record loneliness and isolation have been researched to lead to an increased
risk of premature mortality.
Get out there and find your tribe.
You will never regret it.
Avoiding relationships will not help you know who is healthy for you… you can learn to choose people who are healthy for you.
Building walls will not help you accomplish that.
Healthy relationships are only possible if you open yourself up to the process and responsibility it takes to trust in your community.
Love,
Chipo Bvindi
Registered Social Worker offering counselling for teen girls (11-18 years old)
*1:1 services available for teen girls living in Alberta, Canada. Free consultation here.
—————————————
An eBook with 10 mental health exercises every teen girl needs to know to:
Boost happy hormones naturally
---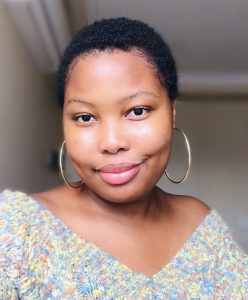 I am a registered social worker with a Bachelor of Social Work with a major in psychology from the university of the Western Cape, and a Master's in Clinical Social Work specialization with individuals, families, and groups from the University of Calgary.
In my practice, I note the different intersectionalites that come into play, and I have adapted myself to understanding the effects thereof. I pride myself in working from a holistic and integrative approach using trauma-informed, anti-oppressive, and intersectional lenses in rendering services.
I am grounded by embracing my full humanness-being imperfectly perfect. My faith, family and friendships carry me through life and its happenings. I find being in nature very healing and so is savouring moments. When not working, I love to engage in some fitness, going on walks, journaling, catching up on Korean series, city adventures and reading for pleasure. I also believe in allowing my inner child come out sometimes through art, dancing, building sand castles you name it.