5 Ways to Make High School Exams Fun
The stress caused by high school exams is real… Here are 3 practical ways to help you make the experience fun!
—————————————
An eBook with 10 mental health exercises every teen girl needs to know to:
Boost happy hormones naturally
—————————————
Here are 5 ways to help make exams more fun:
Tip#1: Normalize exam stress
It's important to note that exam season in itself is stressful, and can promote worry, and tension in relation to being in a test-taking situation.
It is normal to feel stress related to upcoming texts or exams which could also serve as a motivation to do your best, by being prepared. Could be tailored into "good stress". Nonetheless, exam stress might as well trigger depression and anxiety, and affect your eating and sleeping habits. If exam pressure and the taking of the exam in itself starts to take over your life, it would best to let others know, so you can be best supported as needed.
Tip #2: Do what makes you happy.
Everyone has tools that help them cope in stressful situations. These could include but not limited to, taking breaks in between study sessions, listening to music, going for a walk, having a change of scenery, watching a YouTube video, watching your favourite show, or comedy, going through a bunch of memes, exercising, giving into your cravings, doodling and meditating.
Engaging in suitable self-care could help as well, such as ensuring you are eating regularly, and you are keeping up with your sleep hygiene patterns. 
Tip #3: Talk about exam stress with your peers, classmates, and friends.
You might find that others might be experiencing or going through a similar range of emotions as you are during high school exams. They say, "a problem shared is a problem half solved". This might not make you feel better but helps you understand that you are not alone. You have a tribe of other individuals experiencing similar things that you can actually relate too.
Also, you might learn one or two things that could be of help in assisting you cope.
If you find your peer group isn't super helpful during high school exams, consider therapy as a place to de-stress. There doesn't have to be anything majorly wrong to speak to a therapist – I am here to help! No judgment.
Alberta residents can book a free consultation call with me HERE. I offer both online and in-person appointments (Calgary).
Tip #4: You could join or create a study group.
Working with and being a part of a study group could help boost your confidence in nailing your exams, by being able to practice exam questions together, get and share different perspectives on possible exam questions, laugh, cry together and hence build momentum to keep you going. 
Tip #5: Understand that this is a learning experience.
Doing your best whatever that looks like is good enough.
If part of your stress around high school exams is what happens AFTER graduation, here is a helpful blog article by a colleague of mine: Teen Graduation: High School Graduation.
Love,
Chipo Bvindi
Registered Social Worker offering counselling for teen girls (11-18 years old)
*1:1 services available for teen girls living in Alberta, Canada. Free consultation here.
—————————————v
An eBook with 10 mental health exercises every teen girl needs to know to:
Boost happy hormones naturally
---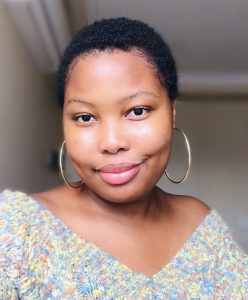 I am a registered social worker with a Bachelor of Social Work with a major in psychology from the university of the Western Cape, and a Master's in Clinical Social Work specialization with individuals, families, and groups from the University of Calgary.
In my practice, I note the different intersectionalites that come into play, and I have adapted myself to understanding the effects thereof. I pride myself in working from a holistic and integrative approach using trauma-informed, anti-oppressive, and intersectional lenses in rendering services.
I am grounded by embracing my full humanness-being imperfectly perfect. My faith, family and friendships carry me through life and its happenings. I find being in nature very healing and so is savouring moments. When not working, I love to engage in some fitness, going on walks, journaling, catching up on Korean series, city adventures and reading for pleasure. I also believe in allowing my inner child come out sometimes through art, dancing, building sand castles you name it.