Yeahyyy! It's back to school season! I am going to share 4 ways for teen girls to have a successful school year. Simple tips and tricks with a big impact!
An eBook with 10 mental health exercises every teen girl needs to know to:
Boost happy hormones naturally
Successful School Year, Tip #1: Switch Up Your Routine, Slowly But Surely
Coming back to school from a 2 month break can be hard. What could help is slowly adjusting yourself to the changes that will take place. E.g. come up with a back to school routine that you can slowly get into with changes each day.
Successful School Year, Tip #2: Prepare the Night Before and Make a To Do List
Get everything that you need done a night before such that, you can get to ease into your school day. With no rush or panic. E.g. things that could help is do your homework, prepare for the next day classes, plan your outfit. Go to bed on time such that you can wake up on time for school. Have a to do list for after school that you need to complete and one for the day of school. This helps you stay organized and top of things. 
Successful School Year, Tip #3: Eat Your Breakfast
Eat your breakfast! Most important meal of the day! Ensure you are fed such that you can have some fuel to carry you through the school
days
Successful School Year, Tip #4: No Man Is An Island, Stay Connected with Friends and Make Friends
Stay connected with friends be it at school or home. What makes school more fun is the company you keep, your go to's for the ups and downs you will face in the school term, people that can be of support with school work in itself. E.g. if your friend is good in science and they can be of help to you in that subject be open to receiving. Same goes for you. We need each other, one way or the other.
Also, in the process, maintain healthy boundaries. It's okay to let others down that is part of life especially if you do not have the capacity to be there for others. It's okay to communicate that as well. Make new friends, as you grow and evolve some people will fall away, create room for new connections knowing that not everyone is for a life time but a season at times. 
And, if you're struggling with keeping friends, know that this is a skill to be learned – it isn't something that comes naturally to all of us! I wrote an article to help you learn this skill: How to Be A Good Friend (for Teen Girls). Hope it helps!
As the school year continues, there will be ups and downs. It is not a journey that is meant to do alone! You can work with me 1:1 through anxiety, getting your routine right, and finding + keeping friends. Book a free consultation with me here (for Alberta residents).
Love,
Chipo
Register Social Worker offering counseling for female identifying teens (11-21 years old)
An eBook with 10 mental health exercises every teen girl needs to know to:
Boost happy hormones naturally
---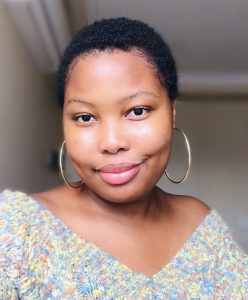 I am a registered social worker with a Bachelor of Social Work with a major in psychology from the university of the Western Cape, and a Master's in Clinical Social Work specialization with individuals, families, and groups from the University of Calgary.
In my practice, I note the different intersectionalites that come into play, and I have adapted myself to understanding the effects thereof. I pride myself in working from a holistic and integrative approach using trauma-informed, anti-oppressive, and intersectional lenses in rendering services.
I am grounded by embracing my full humanness-being imperfectly perfect. My faith, family and friendships carry me through life and its happenings. I find being in nature very healing and so is savouring moments. When not working, I love to engage in some fitness, going on walks, journaling, catching up on Korean series, city adventures and reading for pleasure. I also believe in allowing my inner child come out sometimes through art, dancing, building sand castles you name it.