3 Ways to Improve the Quality of Teen Relationships
Support circles are only as strong as the quality of your teen relationships. Learn how to improve the quality of your relationships in this article.
10 tools you can immediately use to improve your female identifying teens' mental health & build resistance against depression & anxiety:
Anxiety & Depression Toolkit for Parents Raising Teen Girls
3 Reasons Why the Quality of Our Relationships Matter
You can lean on the right people for the type of support that you need.
Support comes in many forms. Can you identify who you might go to when you need the following type of support?
Emotional support
Tangible support
Informational support
Affirmational support
When you have deeper relationships with others, you learn more about yourself. These are relationships where you obtain support, encouragement, and constructive feedback on your growing edges in a way that helps you feel uplifted and supported. Each relationship will provide you with something unique and different.
You are four times more likely to feel good about yourself and life when you feel close to people.
10 tools you can immediately use to improve your female identifying teens' mental health & build resistance against depression & anxiety:
Anxiety & Depression Toolkit for Parents Raising Teen Girls
3 Ways to Increase the Quality of Our Relationships
#1 Time and Effort – Be consistent in your efforts to connect with those who you care about and that care about you.
#2 Be Present – Keep the cell phone away from you. Rather than placing the cell phone on the table, for example, keep it in a backpack or bag. This signifies to the
other person that you are attentive to them and will not get distracted by a social media notification, phone call, or text message. Don't underestimate the power of being attentive!
#3 Express Appreciation – Sincere statements such as "thank you", "I appreciate your insight", and "You are important to me", go a long way to strengthening our connections with others. When people hear a sincere statement of appreciation, this invites them to open their hearts and minds. If you are not used to expressing yourself in this way, practice in front of the mirror or when you are alone in your room. It might feel funny at first! Give it a try and see what happens.
These are three ways you can begin to improve your relationships, which is part of being a good friend. To dive further into improving relationships (specifically friendships) you can read my colleague's blog article: 'How To Be A Good Friend'.
If you are looking for unbiased support to learn social skills, gain confidence in your relationships, and be a great friend, I would be honoured to be part of your support circle.  I offer affordable therapy ($40 per session) in Calgary, Alberta (online appointments available to Alberta residents). If you're ready to create a solid foundation for your relationships, book a free consultation here:
Book Your Free Consultation
Let me know how your journey is going and if you have any questions! 
Fazilah Shariff MSW, MHA, RSW
---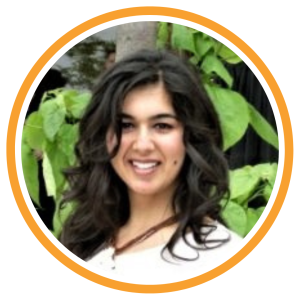 Is your teen having challenges navigating their current circumstances? Do you want your teen to obtain the skills and tools they need to navigate the peaks and valleys that come their way?
Are you looking for someone who can support your teen to step into their spotlight, have great relationships, and find their confidence? I speak teen. My strength is connecting with and relating to teenagers. I strive to provide a balance of learning and laughter during my sessions. Teens need a coach and therapist who they can trust to talk to about the hard stuff in their lives.
I work with teens from a range of life experiences and backgrounds. My specialities include working with teens who identify as BIPOC (black, indigenous, and people of colour) and/or LGBTQIA+ (lesbian, gay, bisexual, transgender, questioning, intersex, asexual, and more).
I have a Master of Social Work and a Master of Health Administration. I am also a Registered Social Worker. I have worked across the healthcare sector and served on numerous boards of directors for not-for-profit organizations.