The snarky No's and endless attitude of living with teen attitude can be hurtful and hard to take some days. What if you have 3 teens or 5 for that matter! If you are looking to survive the teen years, while hanging on to the great things in your relationship, read on:
Don't take it personally– Don't Read this when you are arguing with your teen because otherwise you will skip this post altogether.  The eye rolls, attitude, sarcasm, testing limits, it's pretty much all typical and expected. **Note I didn't say easy.
Some parents have asked me if they should let their teen know they don't appreciate the tone or the behaviours. For the most part, I recommend letting it be and deciding which are the battles worth fighting for. I think you can bring it up if you are saying it from a neutral place (so maybe the next day). There may be a chance that they hear that and think twice next time, but that's a bonus, not the goal.
Self-Care for you–You are the adult and you have more experience and more access to your fully wired brain (most of the time). The more you take the time to care for yourself, the more you are able to let things roll off your back and it pays off for everyone. I have a pretty non-negotiable morning routine that includes meditation and a workout to help me be more even keeled throughout the day. What do you do ?
Practice your ABC's –
Attentively listen
Boundaries
Connect
Even when there is teen attitude going on, hear their concerns, ask about them and really listen. Stick to your boundaries. You are going to have some hard No's based on your values and beliefs as a parent. If you are coming from a place of love they are important to have. Above all, connect. Let them know you hear the suck and the struggle.
Know all of this is part of an important developmental milestone – Teens develop important skills like cooperation, problem solving, and negotiation by essentially acting out to some degree. For better or worse, you are the identified safe ground to try out these skills – including teen attitude. To get the thinking brain at work here you can try a paraphrase once in a while, "so what I heard you say is everyone you play games with is fine with being cursed at and talked down to".
Allow yourself thinking time– When your teen is throwing their teen attitude around, it's ok to say "we are not having this discussion right now with us being so angry". It's ok to walk away (maybe not storm away) and come back to things, even if it's the next day. Don't ever let nagging cause you to cave on things that you have a hard line on.
Keep these in mind to help you shift your perspective and know your teen may be having a hard not giving you a hard time. Let the weight drop off you like sandbags and embrace self-love as a parent choosing to show
​If you found this post helpful, pass it on by emailing a friend or sharing it on Twitter or Facebook- Thanks!
---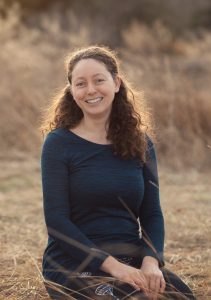 Chantal Côté (she/her) is a psychologist and teen life coach living in Calgary, Alberta. After over a decade in non-profit and community mental health, Chantal started Pyramid Psychology, a practice dedicated to supporting teens – a population she is constantly amazed by. Chantal is on a mission to help 100,000 teen girls (and their parents) build bulletproof mindsets so they can weather the ups and downs of life. As part of this goal, Chantal has had the privilege of speaking at various events – virtual and live – to support teens and parents.
Outside of this passion, Chantal is often in nature, writing poetry, playing ball hockey and hanging out with her loved ones.
Each week, Chantal writes a blog article in response to issues she hears from the parents and teens she connects with. If you have something you'd like to read more on – email ideas and questions to info@pyramidpsychology.com or DM us via Instagram or Facebook.