Parents often come to me asking for guidance with teen anxiety when their teen is facing an uncomfortable or challenging situation. Their teen suddenly wants to change class or stop doing an activity because they aren't getting along with their peers, don't enjoy the teacher, are falling behind or had something embarrassing happen etc.
In these situations, you then find yourself faced with a decision: 'do I help my teen fix this, or do I let them ride it out and face the challenge?'
A while back, one of my kids was hanging out with a friend. They hit a car with their scooter. They freaked out and came back home. It was so obvious to me that something had happened.  Once we got the details, it was decided that they would go over to the house and let that person know what had happened. My kid felt so embarrassed and the thought of knocking on the door to admit the mistake and not knowing the outcome was super stressful. 
Part of me wanted to go with them, wanted to have the conversation for them, but I didn't. It was hard not to step into rescue fix-it mode, my own anxiety flared up of what if the neighbour was rude to them, or judged my parenting decision. 
The desire to jump in and fix things for your teen may seem to be almost a reflex. Fixing the uncomfortable thing might feel like it's setting your teen up for success, easing their anxiety and making things better. The thing is, oftentimes it isn't what benefits them in the end. 
Allowing your teen to face challenging situations builds up their confidence and ability to figure things out- Read on to discover 5 Ways to One Up Teen Anxiety through the hard experiences.
In the end, the conversation with my neighbour went alright, and after a sigh of relief, my teen went on and had a great night with his friend….later on they even went back to the neighbors and brought over some cinnamon buns.  
Decreasing Teen Anxiety: Why Parents Want to Fix Hard Things
As a parent, wanting to help your teen out in tough situations is natural. Learning when your help is supporting your teen's growth and development vs. when it might be stunting that growth can be helpful to understand.
Of course there will be times when it is really helpful to step in as a parent and support your teen through a difficult situation (which we'll talk about later). However, a lot of development opportunities come from naturally riding out something that is difficult and going through it. You may even get a lot of resistance from your teen when you try to step in and 'fix' difficult situations.
But why is it so tempting to jump in and resolve the problem for your teen!? Why is there often such a strong instinct to  fix problems – ex: talk to the teacher when they're behind, let them drop that sports class, etc.?
I sometimes hear from parents "I don't want my teen to struggle. I don't want them to have a rough time." I get it. It's hard to see another person suffer. In particular if it's someone you love very dearly. Your role when your teen was younger was based largely on protecting them and helping when needed. It can sometimes be hard to loosen that role and allow your teen to make mistakes, mess up, and face something difficult.
"I just want my teen to be happy" is another reason parents share for why they want to 'rescue' their teen from emotional or difficult experiences.  And of course you want your teen to feel joy and to have positive experiences in their life! In fact, it is really important for them. Something to keep in mind, though, is the importance of feeling all the emotions (including happiness). There is a broad range of them – excitement, boredom, anger, sadness, love, etc. I think if we experience the range, there can be a deeper appreciation for certain feelings and a knowing that they can get through the tougher ones.
Avoiding a fight or protesting from your teen can be another reason to enter into rescue mode; you want to avoid the stress of the 'teen tantrum'. It seems easier to simply solve the problem; it isn't worth it to push your teen through difficult situations. As a parent, you simply don't want to face the argument.
I know there are lots of times with my own teen where I think to myself 'do I stand my ground here? Or do I just let it slide?' It can sometimes be tempting to make the problem go away ASAP!
Being judged on parenting decisions is something parents often don't talk about, but societal pressures around parenting exist. The layers of- What would other parents think of me if my teen fails this class or loses their job? I don't do it that way, am I doing it wrong? What does that say about me if I force my kid to stay with a teacher they can't stand? How will this reflect on my parenting? It's very challenging as a parent to face these judgments. Sometimes these are conscious thoughts and other times it is more in the subtext of how we parent. 
How Often Are You Rescuing From Teen Anxiety?
If you often find yourself rescuing your teen – doing things like letting them drop their sports, cleaning up after them continuously, talking to their teachers when they struggle, bringing them a project they forgot, etc. – consider the message that sends. 
Sometimes, the message your teen takes in when they are being rescued (although unintentionally) is that they aren't capable. They truly believe they can't handle things; that they need someone else to do it for them.
By allowing teens to do their own thing instead, you're giving them a different message – "you can handle difficult experiences, you're resourceful, you can face hard situations." And these are messages that you most likely want your teen to be carrying.
What kind of lessons are you teaching your teen around their capacity to handle hard things? Their ability to face challenges?
One Up Your Teen's Anxiety – Make the Most of Difficult Situations
You can use conflict and undesirable situations as a way to help your teen build their capacity to handle them, build resilience, and manage their anxiety.
Here are 5 things you can do to support your teen's growth through hard things:
Allow your teen to make as many choices and decisions as possible – inside and outside the home.
Some areas for decision making:
Making their school lunches 

Organizing their study schedule

Choice around clothes and fashion

Plan their own routines (e.g. bedtime)

Selecting their hobbies

Negotiating responsibilities and contributions in the house

Choosing a family activity 
You can give suggestions and guidance – but let them do the deciding. As they get older, you increase choice making opportunities. The more comfortable they get with choice making, the more confidence and resilience they build. They will have more experiences that send the message: "I can make decisions, and no matter what the outcome is I can handle it."
Your teen may choose an outfit that someone at school comments on. Or maybe they'll pack a lunch that is too small and come home hungry.
They will be okay. And they will learn about themselves and others from those experiences.

Let your teen ride out the consequences

. 
You don't want your teen to fail everything of course, or to act like you don't care what they do. Experiencing natural consequences is a way to build their resilience, so when things don't go well or there is a negative experience they know they will be okay. They will know from experience that they can learn from mistakes and glean a lesson next time.
Let's say they break their phone because of what you consider negligent behaviour (aka it finds itself underneath the dirty laundry piled on their bed and gets knocked off during a frantic phone search and rescue mission….just saying it could happen). The hard thing: they have to
earn the money to fix it and go without in the interim. 
As a parent you can use natural consequences as an opportunity to reflect with your teen – here are some questions to consider:
What can they do differently next time? 

What are the expectations around the situation going forward? 

How can they handle a similar situation in the future?

What did they learn about themselves that might help them in the future? 

When might they need a little help?



Find the areas where your teen shines and get them to do it as often as possible.

If they enjoy sports or art, encourage them to join community activities. Or they have a passion for something, consider volunteering opportunities. Or maybe, your teen is drawn to social issues, get them to organize a rally or do something at their school. 
Having your teen dial into opportunities to highlight their strengths and develop new skills will build their confidence. Then, when things come up that they struggle with, it'll be that much easier to tackle it.
Let them know about your own failures.

This is a really important piece of parenting when it comes to building resilience. Share with your teen times when you faced challenging things, did things outside of your comfort zone, failed, or made mistakes. Tell them what you did to get through it and what you learned. It's good for your teen to see that you've messed up and survived.

Challenge your teen to do something that scares them every day.

I've known a few people to use this as a daily practice and it can be hard at first, and then transforms into something creative and kind of fun! 
Challenging yourself to do something that scares you every day, builds that belief that "I can do hard things!". It also minimizes the acuity of anxiety, by creating new patterns in the brain that look a little less like: I feel anxiety- I can't handle it- I avoid the situation or default it to someone else to handle it AND a lot more like: I feel anxiety- I take action- I can handle it- I keep doing things that I want and know I am capable.
They can truly start to see that most often, regardless of the outcome, they'll be okay. It doesn't have to be a huge scary thing – it can be things like talking to someone next to them, wearing something eccentric or fun, trying out for the volleyball team, etc.
When to Step In
If your teen is at risk of being seriously hurt – bullying, threats (physical, emotional, psychological), or harassment of any sort, you certainly want to step in. There will be times like this when parent support will be absolutely necessary.
If none of these serious things are on the table, then step back and allow your teen to figure things out on their own. You can let them know you're there to talk to, validate their feelings, answer questions, or provide some guidance.
The Happiness Pill Program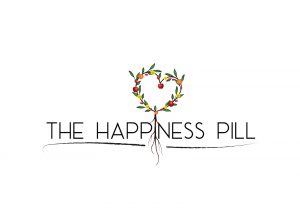 As a teen life coach, I know it can take a lot of practice as parents to support your teen through their anxiety. A lot of questions and concerns come up along the way. It can be a heartbreaking, lonely journey to see your teen lose their confidence, motivation, and joy as anxiety ramps up. The urge to continue fixing it for them can be strong!
I created a 6-month coaching program for teens so they can not only survive the uncomfortable, difficult situations they experience with anxiety, but to thrive in their life. 
The parent component focuses on giving YOU the tools to navigate anxiety alongside your teen while building their resilience to create a life of joy and happiness! You have access to a community of parents like you and a place to gather tools and resources to ensure you are equipped with the very best for your teen.
Check out The Happiness Pill Program here. And when you're ready to move your teen through anxiety and into joy, send us an email at info@pyramidpsychology.com
---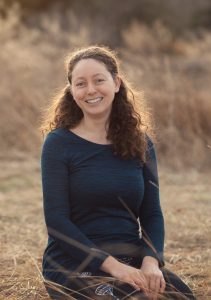 Chantal Côté (she/her) is a psychologist and teen life coach living in Calgary, Alberta. After over a decade in non-profit and community mental health, Chantal started Pyramid Psychology, a practice dedicated to supporting teens – a population she is constantly amazed by. Chantal is on a mission to help 100,000 teen girls (and their parents) build bulletproof mindsets so they can weather the ups and downs of life. As part of this goal, Chantal has had the privilege of speaking at various events – virtual and live – to support teens and parents.
Outside of this passion, Chantal is often in nature, writing poetry, playing ball hockey and hanging out with her loved ones.
Each week, Chantal writes a blog article in response to issues she hears from the parents and teens she connects with. If you have something you'd like to read more on – email ideas and questions to info@pyramidpsychology.com or DM us via Instagram or Facebook.