Teen behaviours, transitions and developments can be a tricky part of growing, existing and becoming, given that we experience the world, and the world experiences us in different ways. What might work for one, might not work for the other, just the same way we can be on different journeys at the same time. The key is to own it. Even with similar experiences it's important to note that everyone's outcome and what that experience means or looks like is unique and distinctive and therefore one's willingness to understand or find meaning should be tailored to that specific individual and their unique experiences. Thus, not categorize or fit one's lived experiences into a box.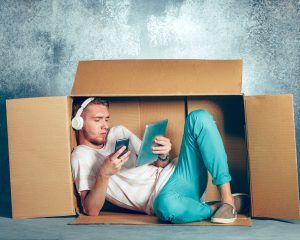 Given the diversified experiences and exposures we have as people, parents and even teenagers it is of paramount importance that we develop an understanding of what is behind the behaviours of teenagers – individuals who are slowly growing through their own transitions and working towards becoming young adults at some point.
Here are 3 tips and tricks that parents and teenagers can use in identifying 
and understanding the particular need behind a behaviour is:
Understanding Teen Behaviours Tip #1 – Develop A Sense Of Curiosity
What I mean by this is adapting yourself to understanding what might be going on or what you might be experiencing. For example, experiencing anxiety is not bad, we all experience anxiety at some point, but when it becomes a corner stone or is always in the forefront such that everything revolves around it, it would be key to be "curious" about what you might be experiencing. What could have triggered it? What is happening inside your body?  What would occur if you would sit with this experience of anxiety instead of trying to push it away? What is this (experience of anxiety) trying to inform me? What would help right now, is this a fact, feeling or a thought?  These are just some questions you can ask yourself as you develop a sense of curiosity around any mental health challenge or behaviour you might have. 
Understanding Teen Behaviours Tip #2 = Using the S.T.O.P. Acronym:
I think at times as parents or even as teens we can get frustrated over an event, moment, experience we do not like, and end up doing something we might regret. This Dialectical Distress Tolerance Tool helps in grounding and being present in the moment. It also helps one develop an understanding of what might be going on. It has been useful for me and other individuals I have worked with, and I think it might be useful for you too.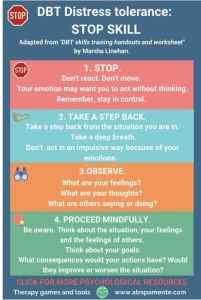 Understanding Teen Behaviours Tip #3 Cultivate An Open, Honest Space
Sometimes we get caught up in a behaviour or a child's performance instead of appreciating who they are as individuals. As a result, children may shy away from being emotionally vulnerable or honest and rather "act out" if I may say or "shut down". This can also be as a result of a child, or a teen feeling out of control and may not have resources or useful strategies to help better express themselves. It would be important to not praise a child solely on their outcome/ performance but their process. An example could be instead of just saying "well done on your test", one could say, "you really took the time, put in effort alongside hard work to achieve your goal. It's been really beautiful to watch, well done".  This also helps children note that even in adversity or if struggling they have support and have some will power in them. Its paramount for teens to know that they are loved for who they are and not what they do. Cultivating a space where a child or a teenager can be open and honest allows room for growth, change and mistakes. Cultivating such a space also means respecting and upholding boundaries as well. Establishing a respectful and trusting relationship is key. 
Understanding Teen Behaviours Tip #4: Responsive vs Reactive
Last but not least let's work on being more responsive than reactive. This ties into emotional intelligence. Here is a picture that could phrase what I mean more clearly.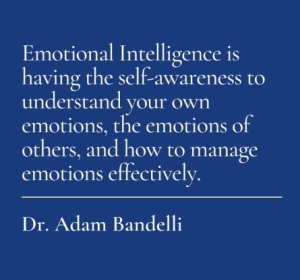 I would also say that the use of language is important when trying to understand the needs behind a behaviour. Using diminishing language gets you or a teen nowhere. Using loving terms and language that is filled with humility and concern could help. One should avoid shaming or humiliating a child or a teen even when concerned. Rather see the child or teen as a whole person. A tip on how to go about this is, putting yourself in another person's shoes, would you like the language, tone of voice being used? How would you respond? 
I would like to leave you with a quote, and I hope this sparks some reflective moments in you:
Please know that you are not alone on your journey. Sometimes, getting an outside perspective can really help – particularly for your teen, who may  need a neutral sounding board to discover the needs behind their own behaviours. You can book a complimentary meet and greet session with me below, to discover if I would be a good fit to support your teen with 1:1 therapy.
---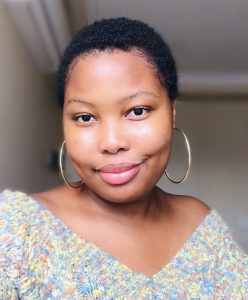 I am a registered social worker with a Bachelor of Social Work with a major in psychology from the university of the Western Cape, and a Master's in Clinical Social Work specialization with individuals, families, and groups from the University of Calgary.
In my practice, I note the different intersectionalites that come into play, and I have adapted myself to understanding the effects thereof. I pride myself in working from a holistic and integrative approach using trauma-informed, anti-oppressive, and intersectional lenses in rendering services.
I am grounded by embracing my full humanness-being imperfectly perfect. My faith, family and friendships carry me through life and its happenings. I find being in nature very healing and so is savouring moments. When not working, I love to engage in some fitness, going on walks, journaling, catching up on Korean series, city adventures and reading for pleasure. I also believe in allowing my inner child come out sometimes through art, dancing, building sand castles you name it.