Erasing the Stigma and Shame
When I think of mental health awareness month, I am reminded of how much progress has occurred over the last decades in normalizing mental health. Like physical health, it's almost like we all have our own mental health to be mindful of or something! I am grateful for the increased curiosity, conversation, and connection.
When I think of mental health awareness, my mind goes to how much stigma and shame used to surround mental health. We are by no means out of the woods, but the growing level of openness is something that I am inspired by. When we can talk about hard things and bring them to the light, we tend to notice threads of similarity across stories – we begin to realize that perhaps we are not as alone as we thought, or that others are struggling with some of the same things we are.
 My mind goes to human suffering, and how like some invisible disabilities or diseases, mental health concerns can be earth-changing for the individual but less obvious to the outside observer. My heart goes out to those who feel unseen, that they can not share, or are shrouded in silence.
My mind goes to labelling, to social media, and to the youth I work with that are dear to my heart. I wonder how all the awareness, albeit bringing many wonderful things, has a hidden underbelly of confusion and struggles for a young population trying to find their identity. "Dr. Google" and social media influencers are not always right or helpful.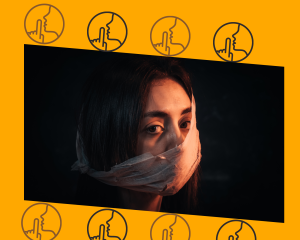 My mind goes to finding that middle ground between normalizing mental health concerns but also establishing purpose and growth. Taken to the extreme, the downside of not talking about mental health is silent suffering and perhaps a desire to appear perfect. The extreme downside on the other end, however, is identifying so much with one's mental health concern that their identity becomes "anxiety" or "depression" and that the label is an immutable fact. I see the hopelessness on both extremes.
 My mind goes to embracing variety and being open to new ideas. A movement does not need to be perfect for it to be good. I see mental health awareness as permission to open the door and turn the light on to take a look at ourselves.
At the end of the day, I see mental health awareness being rooted in a desire to help people live their best lives and to share their stories – the good and the messy. 
It's a topic that needs constant awareness.  Last May I wrote a blog specifically about this, with many great tips on how to help them function, red flags to watch for and how to help as a parent.  Check out  How Are They Doing?
A 4-month group program I designed specifically for teen girls experiencing struggles with perfectionism, anxiety, or depression. Teens get some 1:1 appointments on me for specific tools, as well as weekly calls with teens experiencing similar struggles as them. For parents, there are 8 group calls – the best part about these groups so far, has been the community the parents have built! You can read more about the program HERE – it is available online for anyone in North America!
---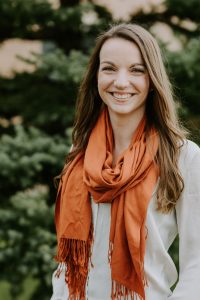 ---
Jessa is a provisional psychologist living and servicing teens and young adults in Calgary, Alberta.
Jessa is passionate about helping people become the best version of themselves and is continually learning how to best support her clients. She has experience with acceptance and commitment therapy (ACT) and cognitive behavioural therapy (CBT), but most importantly she emphasizes the therapeutic relationship.
A safe, authentic relationship is key for therapy to work. Jessa prioritizes compassion and nonjudgmental curiosity. Together, she can find out what matters most to you and how to get there.
If you think Jessa may be a good match for you, please feel free to reach out and set up a free consult or book a session. She is looking forward to hearing from you!
Once a month, she writes a blog article in response to issues she hears from the parents, teens and young adults she connects with. If you have something you'd like to read more on – email ideas and questions to info@pyramidpsychology.com or DM us via Instagram or Facebook.