With May being Mental Health Awareness month, I've been reflecting on the progress we've made surrounding reducing stigma around teen mental health. When I was in high school, teen mental health wasn't something openly discussed, even with close friends. Nowadays there are so many different avenues to discuss and digest content surrounding teen mental health, which is such an incredible shift to be a part of! The Canadian Government has recognized a need to share support avenues on this as well. You can take a look at their suggestions HERE.
After graduating from University and transitioning into the social services field,  I experienced a significant learning curve, particularly during my time working with at-risk youth. As this sparked my passion for working with youth and shaped me into the therapist I am today, I thought I'd share. 
Early on in my time at the youth shelter, I became familiar with youth "acting out" for attention and the many different ways this could present. Sometimes acting out can involve a teen screaming, using very creative and colourful language, breaking belongings or damaging property. For parents and supporters, dealing with these behaviours can often be challenging and if they persist, they can be incredibly draining and even weigh on your own mental health. It can be difficult to know the right answer for how to deal with them effectively.
Some individuals argue that the solution is to ignore "acting out" for attention because it increases the likelihood of it continuing. However, I've observed that when teens "act out" in an undesirable way, it can mean that a need is not being met.
If a teen is looking for attention and is ignored, the message they are receiving is that their feelings are too much, and they should suppress them. If we ignore, then the teen is taught that affection, connection, and attention are withheld in response to big emotions.
Alternatively, holding space for these emotions gives teens the opportunity to process and work through them. This is how teens learn to process and regulate their emotions. They are learning to navigate the world around them by looking to their parents and other adult supporters to model these skills to them. You can learn more about talking to teens about mental health from my colleagues blog article: 'Normalizing Talking About Teen Mental Health.'
Sometimes, having a third party supporter that is not emotionally connected, can give your teen an outlet to understand and regulate their emotions. This skill is something I work with teens on regularly. I provide online 1:1 support for residents in Alberta, or in-person for Calgary, Alberta teens. Getting to know me and asking questions about therapy for teens doesn't cost a thing. You can book a complimentary call with me HERE.
---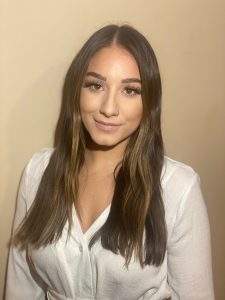 Hi there! My name is Ally and I am a MA student therapist working with teens, parents, and young adults in Calgary, Alberta. I am passionate about helping others and one of the greatest honours of my life is being able to listen and hold space for other people's stories. 
 When I am not working, I enjoy listening to music, spending time with family and friends, hiking, and indoor cycling. I love exploring new places with some of my favourites being Costa Rica, Nicaragua, Spain, Iceland, as well as Vancouver Island. 
 Calgary is home, but I will take any opportunity to travel!