This was a difficult post for me to write. I understand that teen experimentation is a normal part of development. On the other hand, I have read enough to understand that vaping is seriously addictive, especially when it's a teen vaping. There are still a lot of unknowns in terms of the health consequences of its use.
Perhaps you have found evidence that your teen is experimenting with vaping. Maybe it's nicotine, maybe it's marijuana. You confiscate the vapes, tell them about how dangerous it is, and even threaten to take them for a visit to your local coroner's office for an educational experience of what real lungs look like after vaping. But instead of getting the results you're wanting (for them to stop vaping), you get yelling, frustration, hiding their habit and even lying.
Here is tough to swallow news: if your teen doesn't want to quit, there is no amount of yelling, consequences, or arguing that will make them quit. AND if anything, it may push them further into their use.
​But wait, don't stop reading! There are things you can do to be an important part of their choice making for their health and future.
Teen Vaping: A Little About Why
The truth is that addictions are complex. Research tells us that the developing teen brain has an active dopamine release, peaking about midway through the teen years.
Why is this important to know?
Well, dopamine is your brain's natural chemical linked to pleasure and reward. Why do you think a lot of that risk taking, impulsive, invincibility behaviour shows up during this time? Yep, dopamine! This increases the likelihood of teens experimenting and trying things that are "thrill seeking" which may include substances. Because the brain has this more active dopamine release, it does increase the addictive potential of substances during this time.
Teen Vaping: How You Can Help
Here are 5 things that you can bring to the table to help encourage your teen to make choices that bode for their health.
1. What's the Root – Digging Deeper
Teens just love when parents ask tons of questions (please pick up on sarcasm here). Understanding the root of their choice to vape is delicate work as a parent for sure.
Ask yourself what is driving me to want to help them? If you are spiraling out in fear of worse case scenarios, you will vibrate at that level in your conversations with them, which is going to shut things down pretty quickly. Whatever shows up for you is ok (no blame here), acknowledge it, name it, share it with your partner, therapist, or best friend, and then take a deep breath and put it on the shelf (I know this is not easy) before you have those conversations with your teen.
It can sometimes be helpful to start by normalizing the ups and downs of life. Try to be curious and come from a place of really wanting to understand what is going on for them and what it is that is leading them to vape. You might learn they are vaping because it helps with their anxiety, they may have lots of friends who are smoking and vaping, or they may be struggling to manage their stress.
Show the love by creating opportunities for your teen to feel safe to open up and discuss the issues and concerns they are dealing with.
2. Be Clear About your Expectations
It's 100% ok to not be ok with vaping, smoking, drugs, and so on. The most important part of this message is your Why. Be clear that this choice will never be ok with you because they are important to you and you love them.
Be ultra clear on your limits around the behaviour (e.g. no vaping in home or car). Punishing and consequences are likely going to be counterproductive however,
you can try working with your teen to offer some incentives to help them support them to quit.
​3. Learn About It
Get informed about nicotine addiction and the health consequences. You can share some of what you discover with your teen. Research does indicate that information on the long term health consequences is not that effective in reducing tobacco and nicotine use in young populations.
You will likely have more traction in sharing about the shorter term consequences that may have a social impact on your teen such as, wheezing during activities, bad breath, a chronic cough, inflamed gums, rotting teeth, no money, and so on. You can start with the effects on teeth here.
4. Offer Supports
Keep the dialogue open with your teen. Check-in on their desire to quit. If they offer you a yes or a maybe, you can start supporting them by scheduling an appointment with your family doctor. Your doctor will most likely have some good resources and information to get things started. Share information about cessation programs. Try and find out beforehand if they are geared towards supporting teens. Smokefreeteen and Albertaquits are great resources for quitting supports.
5. Counselling
​Specialized cessation or addictions counsellors can support teens specifically on how to create a cessation plan, how to deal with cravings, and answer questions about substances. Other counsellors will have skills to explore the underlying issues such as anxiety, depression, and stress that may be leading to the vaping behaviour.
Knowledge is power here and working on staying close in your relationship with your teen will ensure that you are a part of the support team to make it easier to quit when they are ready.
​If you found this post on teen vaping helpful, pass it on by emailing a friend or sharing it on Twitter or Facebook- Thanks!
---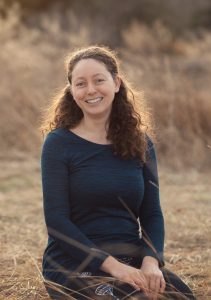 Chantal Côté (she/her) is a psychologist and teen life coach living in Calgary, Alberta. After over a decade in non-profit and community mental health, Chantal started Pyramid Psychology, a practice dedicated to supporting teens – a population she is constantly amazed by. Chantal is on a mission to help 100,000 teen girls (and their parents) build bulletproof mindsets so they can weather the ups and downs of life. As part of this goal, Chantal has had the privilege of speaking at various events – virtual and live – to support teens and parents.
Outside of this passion, Chantal is often in nature, writing poetry, playing ball hockey and hanging out with her loved ones.
Each week, Chantal writes a blog article in response to issues she hears from the parents and teens she connects with. If you have something you'd like to read more on – email ideas and questions to info@pyramidpsychology.com or DM us via Instagram or Facebook.