Six Ways To Handle Change For Teens
Although change for teens is inevitable, it often doesn't feel easy or straightforward to deal with, especially in the moment. Change can be scary because we're often afraid of the unknown. Uncomfortable thoughts or emotions can come up when we feel like we're not in control of our lives. With so many changes going on during junior high and high school, it's important to develop skills that can help during these times.
The following tips can be helpful when dealing with change:
Tip for Dealing with Change #1 – Acknowledge and Validate your Feelings: While it can be uncomfortable to consider difficult emotions, particularly when they're happening, it's incredibly helpful to start identifying shifts in our mood/emotions. Know that it's normal to feel many different and intense emotions when there's changes going on. If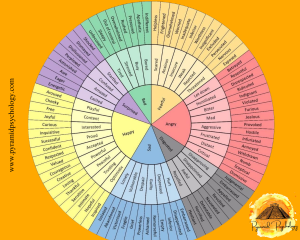 you're not sure how you're feeling, using a 'feeling wheel' can help you identify your emotions. You can read an article on the benefits of a feeling wheel HERE.

Tip for Dealing with Change #2 – Consider Control: Something I've found incredibly useful for myself and teens I've supported through change, is to consider control. There's a ton of useful strategies you can use to figure out what you have control of. Imagine you have a hula hoop around your waist. The space between your body and the hula hoop is what is within your control. These are things like your emotions, your responses, your attitude, your opinions, and your behaviours or responses. Everything outside of the hula hoop are things that you cannot control, such as other people's beliefs and opinions, and other people's feelings or what they think. When experiencing change, take the time to consider and focus your attention/energy on the things you have control over.
Tip for Dealing with Change #3 – Maintain Consistency and Routine: After considering control, you can take action on some of these things and one of those areas is your routine or schedule. Changes can impact so many aspects of life, keep your routine or schedule in place, wherever it's possible. Consistency and routine can help you feel more organized and in control.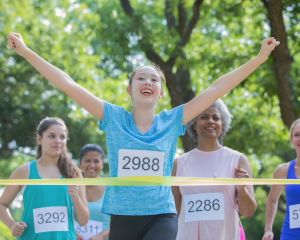 Tip for Dealing with Change #4 – Celebrate Wins: Since change isn't easy, it's important to praise yourself for successes, no matter the size.
Tip for Dealing with Change #5 – Seek Support: From my own experiences, this step can be a difficult one. Asking for help may make us feel like we aren't able to handle things on our own or maybe it's because we don't want to burden others. When I'm feeling this way, I remind myself that I would always want to know if my family or friends were struggling, so I can offer support in whatever way I can. Taking on overwhelming change(s) can feel far less overwhelming when you have someone beside you (literally or metaphorically).
Tip for Dealing with Change #6 – Recharge your Battery: With change being so stressful, it's important to take the time to recharge! Have fun with friends or family, listen to your favourite music, or watch a nostalgic movie. You can also practice mindfulness to recharge. 'Mindfulness for Teens: The Good, The Bad, The Ugly' is a blog article you can read for tips on mindfulness.
If you're a teen experiencing overwhelm or other concerns during these difficult changes, you can book a free consultation with me HERE. Sessions with me are private between you and I. They are an opportunity for you to let go of what's on your mind, and develop tools to handle hard situations going forward.
---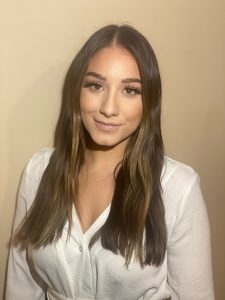 Hi there! My name is Ally and I am a MA student therapist working with teens, parents, and young adults in Calgary, Alberta. I am passionate about helping others and one of the greatest honours of my life is being able to listen and hold space for other people's stories. 
When I am not working, I enjoy listening to music, spending time with family and friends, hiking, and indoor cycling. I love exploring new places with some of my favourites being Costa Rica, Nicaragua, Spain, Iceland, as well as Vancouver Island. 
Calgary is home, but I will take any opportunity to travel!
You can learn more about me on Instagram, or book a Free Consultation.