It's the most wonderful time of the year!
 … Except that it is also a time that comes with a long list of things to do: presents to buy, recipes to perfect, family relationships and social commitments to navigate, creating a welcoming and festive home, and covid considerations as well. Even writing this list I am reminding myself of all the things I have yet to do before Christmas arrives!
I don't know about you, but for myself, these high expectations and competing demands can cause stress. This stress comes from originally setting good intentions for the holiday season to be full of warmth, meaningful connections, and elevated spirits. However, things can get warped when you lose sight of what you find truly important.
Ironically, becoming stressed is completely counterproductive to these original intentions of presence and connection.
With this in mind, here are five points of reflection for you and your family this holiday season:
1. Mindfulness Over the Holidays: Determine Your Priorities
What is important to you this holiday season? Recognizing the key points of the holiday can shift your focus away from things on your to-do list that aren't a priority.
Here are some priorities that come to my mind or have been shared from clients:
Spending time with family and loved ones is more important than the setting.

Gift giving is a form of love during the holidays.

Hosting a family dinner and perfecting a new recipe is a source of holiday joy.

Slowing down for self-care is important over the holidays.

The holidays are a time to try new things and go on an adventure!
Whatever your priority is this season, know what it is for yourself and focus on that the most.
2. Mindfulness Over the Holidays: Set Boundaries
Setting self-care boundaries is essential, especially during a busy season like Christmas where there are numerous events, opportunities, and expectations.
Take a moment to check in with yourself to make informed decisions about what is best for you and your loved ones. If you are "running on empty" and finding yourself stressed, tired, or easily frustrated, maybe the best choice is to sit one of the social engagements out and spend some time "filling up your tank".
Think of a few strategies that work best for you when you are feeling stressed, whether that be time with others, time alone, a specific activity, exercise, etc. Whatever destressing looks like for you, go for it!
It can also be helpful to have a discussion around holiday expectations and preventing stress with your family.
3. Mindfulness Over the Holidays: Watch Your Thoughts
Thoughts can be tricky and can easily affect your feelings and behaviours if you are not mindful of them.
Some thoughts I've heard come up over the holidays that won't necessarily serve you include: thinking that the house needs to be spotless, food needs to be extravagant, every social event must be attended, or that every loved one should get an individualized, thoughtful gift so they know how much they are love, etc. These are thoughts that can cause stress for the whole family over the holidays!
Notice the word choice in these statements – needs, must, should, every, everyone – words like these lead to black-and-white thinking and can place a lot of pressure on a person. 
While none of these are bad things to want, you can change your thought process by altering your statements around these words. Some examples: "it would be nice if…" or, "I will try my best, but what I really value here is connection over cleanliness".
This small shift can do wonders in reducing the stress experienced from high expectations.
Your teen daughter can learn how to shift her thoughts in presence, too. Our team has written a blog article on it for your pleasure here.
4. Mindfulness Over the Holidays: Be Open to Different Ways of Doing Things
Just because something has always been a certain way does not mean it needs to continue to be that way.
If there are aspects of the holiday season that are causing you stress, consider other ways of doing things. Maybe that looks like a gift exchange or going to an event instead of buying gifts for each family member. Perhaps it looks like a potluck or ordering in instead of one or two people feeling pressure to host a big meal.
The sky is the limit!!
Better yet – what ideas do your kids or partner have for changing the routine? What a great family discussion!
5. Mindfulness Over the Holidays: Be Present
Once you know your priorities, have healthy boundaries, and are intentional with the time you do have, it becomes easier to be present in whatever relationship or activity you are engaged in.
Worrying about whether or not everything will be perfect on Christmas day or meet everyone's expectations will not have a significant impact on the outcome and will only drain your energy.
Let tomorrow worry about itself and try to find those silver linings in the moment.
 If you have a teen that struggles with anxiety over the holidays (perhaps perfectionism) and/or depression, you can download our free Anxiety Toolkit for Parents Raising Teens. It comes with 10 tools you can immediately begin implementing for your family this holiday season, as well as a series of mini webinars.
Our gift to you!
And don't forget that it is OK to need some extra support, at any time of the year. I offer therapy for teens and young adults, creating lifelong strategies to get through anxious times. You can find my availability and booking link here:
Book an Appointment
From all of us here at Pyramid Psychology, we wish you a happy holiday season!
Email us with any questions, any time: info@pyramidpsychology.com
Love,
Jessa
---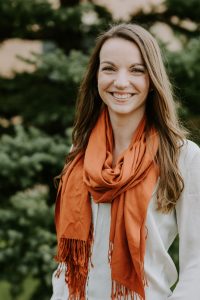 Jessa is a provisional psychologist living and servicing teens and young adults in Calgary, Alberta.
Jessa is passionate about helping people become the best version of themselves and is continually learning how to best support her clients. She has experience with acceptance and commitment therapy (ACT) and cognitive behavioural therapy (CBT), but most importantly she emphasizes the therapeutic relationship.
A safe, authentic relationship is key for therapy to work. Jessa prioritizes compassion and nonjudgmental curiosity. Together, she can find out what matters most to you and how to get there.
If you think Jessa may be a good match for you, please feel free to reach out and set up a free consult or book a session. She is looking forward to hearing from you!
Once a month, she writes a blog article in response to issues she hears from the parents, teens and young adults she connects with. If you have something you'd like to read more on – email ideas and questions to info@pyramidpsychology.com or DM us via Instagram or Facebook.