The topic for this month at Pyramid Psychology is how to heal and handle change for teens. Significant changes have occurred for most of us in the last few years, many of which we have never experienced before.
A lot of the change has had to do with Covid-19 and all the change that has occurred at the personal, family, and societal levels. But even if Covid-19 was not actually the most significant or meaningful recent change in your life, handling change is important for you as a teen.
If the changes in your life are stopping you from living life the way you normally do, or you are feeling anxious or depressed, you can book a free consultation for 1:1 therapy with me here:
Here are my top two tips for handling change as a teen:
Change For Teens Tip #1: Acknowledge
Tip #1 for dealing with change for teens is to acknowledge that the change is happening, as well as all of the associated thoughts and feelings that are coming up as a result. Change is often bittersweet and may include feelings like hopefulness, relief, excitement, and peace, but also anxiety, uncertainty, sadness, and loss. Whatever your experience may be, try to give it room to just be. It is so easy to immediately judge whatever thoughts and feelings may be coming up.
One judgement I hear a lot from the teens I work with is, "I shouldn't be feeling this way because other people have it so much worse." While this may be factually true, this line of thinking isn't particularly helpful for anybody. Rather, these thoughts serve to add negative judgement and guilt on top of the existing struggle with change. It's like another tablespoon of salt on top of an already too salty pizza.
Other people can have it worse AND you can still be struggling with your own experience; there does not need to be a competition for "who has it the worst". Giving room for your own experience may actually help you support those around you who may be struggling. This is similar to the idea of filling your own cup before you can pour out to others. Acknowledging your experience does not mean that all the thoughts and feelings that come up are true, but it does give you the choice to be curious about them and make better-informed decisions.
Change For Teens Tip #2: The Boundary of Control
An idea I often introduce in my sessions is the boundary of control, which encourages teens to think about all the things that they can control or influence in a situation and all the things that they can not. In getting clear about this distinction, you can redirect your focus and energy into those things that you can do. Examples of things you can control when it comes to change, include your own words, actions, boundaries, beliefs, and self-care. In contrast, examples of things that you cannot control include the behaviours and words of others, what others may think, and the priorities of other people.
As an activity or point of reflection for yourself, think about what factors are inside of and outside of your control when it comes to Covid restrictions in Alberta being loosened. You can draw a circle and create a photo like the one below to add to this exercise:
Whatever change you may be facing, remember to acknowledge your experience, be curious and non-judgmental, and invest your energy into those things that you can control or influence. I believe in you!
Sometimes when you acknowledge what's going on, you may realize that the emotions you are experiencing are a lot to handle. It's perfectly normal to need an outside perspective or safe person to speak to. I specialize in supporting teens like you (through therapy) to navigate change in a positive way that builds ok your confidence. I would love to meet you. You can book a free consultation with me on our website: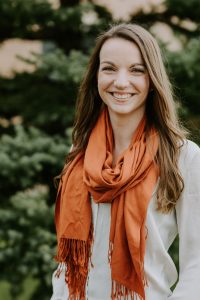 ---
Jessa is a provisional psychologist living and servicing teens and young adults in Calgary, Alberta.
Jessa is passionate about helping people become the best version of themselves and is continually learning how to best support her clients. She has experience with acceptance and commitment therapy (ACT) and cognitive behavioural therapy (CBT), but most importantly she emphasizes the therapeutic relationship.
A safe, authentic relationship is key for therapy to work. Jessa prioritizes compassion and nonjudgmental curiosity. Together, she can find out what matters most to you and how to get there.
If you think Jessa may be a good match for you, please feel free to reach out and set up a free consult or book a session. She is looking forward to hearing from you!
Once a month, she writes a blog article in response to issues she hears from the parents, teens and young adults she connects with. If you have something you'd like to read more on – email ideas and questions to info@pyramidpsychology.com or DM us via Instagram or Facebook.