Perfectionism

…
What is this thing anyway?
The research defines perfectionism in a variety of ways. Without diving into the substantial research that exists on the topic, here are two perspectives on perfectionism, with links for further research.
Some perspectives view perfectionism as being a personality trait –  People with perfectionism have a tendency to be more conscientious and also score higher in neuroticism. (Neuroticism is a fancy word in the psychological literature that essentially describes a person's tendency to experience negative emotions such as anxiety, anger, and self-doubt.)

Other perspectives view perfectionism as a combination of beliefs and behaviours. 
No matter how you define it, perfectionism seems to be a complex trait that consists of a dynamic mix of genetics, personality, beliefs, thoughts, and behaviours.
In addition to what perfectionism is, the focus of perfectionism can differ. You can read about three different types HERE.
Most often though, perfectionism is talked about in a way that is directed inward. Your teen can set high expectations for themselves across contexts such as school, sports, hobbies, performances, or relationships. Having high self-expectations can come from a place of internal motivation to succeed but can also come from pressure from others or from societal expectations. In the former, your teen is running toward a goal, whereas in the latter, they are running away from a fear of failure or judgement.
Perfectionism can also be directed outward and can be seen as rigid, high standards your teen places on others OR they are having placed on them. In this other-oriented perfectionism, there is an expectation for others to be perfect (or close to!) and subsequent negative judgments when they are not.
So, what do I do with this information?
Knowing the underlying factors influencing perfectionism can help you support your teen, or maybe even yourself – knowledge is power! Consider the following prompts for self-reflection or in conversation with your teen:
Where are the perfectionist tendencies coming from?

Are they tied to my genetics or personality traits, or have I picked up some perfectionist tendencies from somewhere else?
Is my perfectionism directed at myself or others?
o   How would I like to be treated?
o   Where does the idea of compassion fit into my strivings for perfection?
What is the root of my perfectionism – am I striving toward something I genuinely care about or am I running away from the potential of judgement, embarrassment, or sense of failure?

When I "fail", what am I telling myself? Are these thoughts true or kind?

 

Since being perfect is impossible (we are human after all), what is a more realistic and helpful value to live by?
If you are struggling with perfectionism yourself, our team at Pyramid Psychology compiled our knowledge and wrote a blog specifically for you: Why Trying To Be A Perfect Parent Isn't Serving You.
If you're watching your teen struggle with perfectionism, Chantal Cote – psychologist, teen coach and Founder of Pyramid Psychology – wrote a blog article with tips to help your daughter through it: 3 Ways To Help Your Daughter Stop Perfectionist Thinking.
 Perfectionism is often linked to feelings of anxiety or depression, particularly in teen girls who are already prone to these emotions. We have developed a toolkit with 10 tools to help you build resilience for your daughter. You can download your free copy here:
Free Anxiety Toolkit for Parents Raising Teen Girls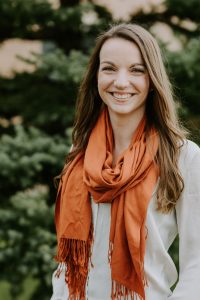 ---
Jessa is a provisional psychologist living and servicing teens and young adults in Calgary, Alberta.
Jessa is passionate about helping people become the best version of themselves and is continually learning how to best support her clients. She has experience with acceptance and commitment therapy (ACT) and cognitive behavioural therapy (CBT), but most importantly she emphasizes the therapeutic relationship.
A safe, authentic relationship is key for therapy to work. Jessa prioritizes compassion and nonjudgmental curiosity. Together, she can find out what matters most to you and how to get there.
If you think Jessa may be a good match for you, please feel free to reach out and set up a free consult or book a session. She is looking forward to hearing from you!
Once a month, she writes a blog article in response to issues she hears from the parents, teens and young adults she connects with. If you have something you'd like to read more on – email ideas and questions to info@pyramidpsychology.com or DM us via Instagram or Facebook.