Whether you are a teen struggling with depression or a parent supporting your teen daughter through depression, suffering is likely a familiar concept. I work with dozens of teens whose feelings of pain, sadness, hopelessness, numbness and helplessness are a consistent repertoire. The way you and your daughter handle these painful thoughts and feelings probably ranges from trying to express your inner experience outwardly to diving deep into distraction. 
One of the approaches that can offer you and your daughter a way of handling the pain of depression is teen self-compassion.  This article shares more on how self-compassion can support you both and start to lift the fog of depression.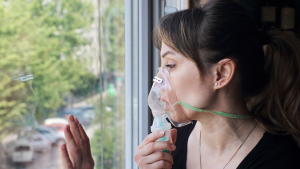 What is Self-Compassion?
One of the simplest ways I've found to understand self-compassion is to think of it as offering yourself the kindness and caring that you might offer a close friend or loved one. Self-compassion is equally valuable for support people, the ones caring for teens with depression (e.g. mothers, fathers, relatives, etc), as it is for teens experiencing depression.
As a parent, you've probably heard of the importance of putting your oxygen mask on first, in order to best help your child. Besides being explicit instructions on an aircraft, its generalization to the parenting experience is on point. If your teen daughter is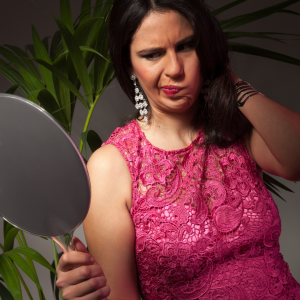 experiencing depression, in order to be there for her for the long haul, you'll want to ensure you're in a good place, filling your cup consistently, so you avoid burnout or even spiraling into your own mental health issues.
Teen self-compassion is valuable for teens suffering with depression. Depression clouds your thinking. Your daughter probably has many thoughts similar to  "I'm wrong, I'm bad, I've done something wrong, something to upset someone else, etc." and feeling lots of guilt and shame. The thoughts are harsh and critical and impact what they say and do. Self-compassion can really help teens take a step back from these thoughts and feelings and open more space for hope and self love.
Objections to Self-Compassion
Most teens I work with don't outright say "I don't want to try this self-compassion thing". The resistance to buying into trying a little self-compassion is usually a little more subtle. 
Kristin Neff, self-compassion researcher and leader, talks more about the objections to self-compassion here.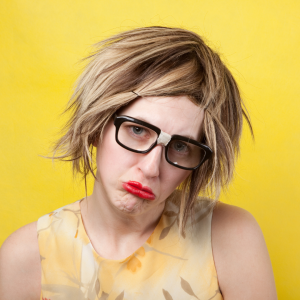 I have heard things like:
It sounds like a poor me pity party.

Of course I wouldn't talk that way to a friend. It's just different because I've always talked t

o myself this way, I'm used to it.


I don't even know where to start to be kind towards myself.

It feels weird.

I don't have time for that. By the end of the night I'm so exhausted (….being there for my daughter, worrying about her, etc.).
You can take a moment to check-in with yourself. Whether you're a support person or a teen struggling with depression, what justifications, reasons, excuses does your brain come up with to resist the idea of self-compassion?  Are any of these objections above relatable? Recognizing your objections towards the idea of self-compassion is the first step in allowing it to work for you.
Myths About Self-Compassion
1. Self-Compassion is a "poor me pity party".
Self-compassion is so much more. It's not at all about pitying yourself or thinking your situation is worse or better than someone else's. Stewing in your suffering is not self-compassion.
It is about acknowledging your humanity and being human means that we will all experience suffering at some point. Everyone experiences difficult things and you are not alone. It's hard to be in pain. Taking those moments to acknowledge how hard it is to be suffering and then offering yourself some caring and kindness is what self-compassion is all about.
You might ask yourself…"What is something caring I can do for myself like encouraging words or actions I can take to get myself moving in a direction that is more supportive for me or my daughter?"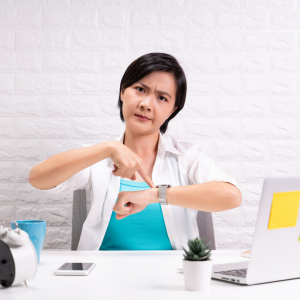 2. Self compassion practices take a lot of time.
Self-compassion practices have a lot of variety. Some practices take as little as a few seconds. It can be something as simple as placing a heart on your heart and taking a couple breaths while recognizing this is a tough moment. This sucks. This is hard right now. 
You can also choose practices that are more in depth and require more reflection. There are many different practices; there's something for everyone.
3. If I'm focusing on myself then I'm neglecting others.
If you're a support person you might think that by focusing on self-compassion, you're not there for your daughter and what she needs right now. If you're a teen experiencing depression, you might think that by focusing on yourself, you can't be there for others who need you and that leads to more guilt and shame and bad feelings. 
Offering yourself kindness and caring actually creates more room to be there for and with others. The more I am harsh on myself or criticize myself, the more energy I'm actually spending on myself and my own problems- thinking about my troubles, difficulties, etc. So when you are unkind to yourself, you actually spend a lot more time thinking about yourself. 
When you practice self-compassion it leads to  possibilities such as problem solving, more love and joy, room for compassion towards others, and so much more. The more your cup is filled, the more freely you can give to others without being totally encumbered by your own thoughts and feelings.

A Case for Self-Compassion for Parents and Support People for Teens
As a parent supporting someone who is experiencing depression, you already know how much energy is required of you. It is taxing on your emotional, mental, psychological and physical energy reserves. It can quickly weigh you down. Of course you do this from a place of love and caring. A large part of you doesn't hesitate for a moment to stay up late watching over your daughter or answering those panicked text messages throughout the day. It is important to realize that there are consequences to being present for someone with mental illness, and the impact can be mitigated. 
Self-compassion cares for those energy reserves ensuring you can show up to support while maintaining your own wellness. Self-compassion shows, models, and teaches your daughter that if you tend to yourself in a kind and caring way, you can actually propel yourself on a journey of wellness. 
Self-compassion can also be a way to relay important values to your daughter, about how to prioritize wellness and look after herself, in relation to herself and others. In practicing self-compassion, you put wellness as a priority while unconditionally loving others and loving yourself.
A Case for Self-Compassion for Teens Experiencing Depression
The inner critic, aka self-dialogue or negative self-talk can be so harsh… So mean! When you're experiencing depression, the thoughts you have about yourself and how you behave are usually quite critical. It continues the spiral of depression.
Self-compassion is a way of offering yourself something completely different. Imagine that your brain and all the thoughts you have are like actors on a stage. People have so many thoughts each day, research says 6000+….that's a lot of actors on stage lol. Some of those thoughts are heavy, harsh, and critical. Some are more neutral, random, even encouraging. Imagine all those actors of your mind on stage, all available for you to notice.
Now hopefully that doesn't feel too overwhelming. You also have this part of your brain that you can call your observing self or noticing self or mindful self, that is like a spotlight director. This part of your brain shines the spotlight down on a certain actor (thought) and highlights it. The thing is, we can get kind of stuck on certain thoughts, leading us to feel kind of rotten about ourselves.
Self-compassion allows you to move that spotlight a little, focusing on some of these other actors. By recognizing this part of being human, you can also take stock in the fact that you can shine your spotlight on thoughts about things you are grateful for, appreciate, or even admire in yourself/others, shifting that focus and offering yourself a different way of treating yourself.
Self-Compassion Strategies
So if I have even slightly peaked your interest in giving self-compassion a try, here are a few of my clients' favourites. Try them out and let me know what you think!
Thinking from the perspective of what would say to a good friend or how you would  respond to a good friend.
Next month, we are focusing on joy and happiness… Which reminds me of our signature teen life coaching program for teen girls – The Happiness Pill Program. The key to unlocking happiness in your life is within you already and you have the power to activate it. I've designed the program to have some 1:1 and group parts. Group can seem intimidating at first, and I get it- so I focus on creating a safe, relaxed environment for you (teen girls) to feel welcome so you get the full benefits of the group experience: 
Knowing you are not alone 

Feeling like people your age (not just an adult) get it

Connecting to a supportive group of peers 

More heads are better than one  ideas and strategies to try

Helping others out by showing up and sharing some of your experiences 
Email us to learn more, info@pyramidpsychology.com 
Love,
Chantal
---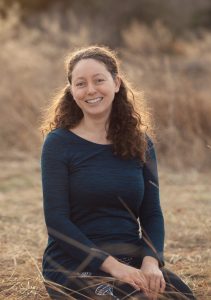 Chantal Côté (she/her) is a psychologist and teen life coach living in Calgary, Alberta. After over a decade in non-profit and community mental health, Chantal started Pyramid Psychology, a practice dedicated to supporting teens – a population she is constantly amazed by. Chantal is on a mission to help 100,000 teen girls (and their parents) build bulletproof mindsets so they can weather the ups and downs of life. As part of this goal, Chantal has had the privilege of speaking at various events – virtual and live – to support teens and parents.
Outside of this passion, Chantal is often in nature, writing poetry, playing ball hockey and hanging out with her loved ones.
Each week, Chantal writes a blog article in response to issues she hears from the parents and teens she connects with.
If you have something you'd like to read more on – email ideas and questions to info@pyramidpsychology.com or DM us via Instagram or Facebook.