It can be easy to focus on the negatives, and not without reason. We are living in a pandemic; many people are stuck at home, have lost their jobs, activities of interest, or otherwise made major life adjustments. While a lot of these factors are not easily changed, we can make the most of the situations that we are facing. For some families, the pandemic means a lot more time is spent together at home. Choosing how to relate to others and ourselves can make a significant difference.
Here Are Some Ideas For How To Encourage Healthy Family Dynamics
One way to build family cohesiveness is to come together and make a list of factors that will lead to a healthier and happier family. These factors can include anything from values, such as treating each other with respect, kindness, and being honest, to more practical guidelines. Practical suggestions could be taking turns completing certain household responsibilities, or everyone cleaning up after dinner together until the job is done. It is important for everyone to pitch in, have their ideas heard, and to agree to work as a team to reach the goals.
This list of therapeutic interventions comes from Dr Hertlein's "recipe for success," whereby the family comes together to agree upon shared hopes, identify ways to get there, and being sure to celebrate when progress is made. For families with teenagers, the "recipe for success" could be rephrased as the honour code or the pizza plan, with the reward for making progress being a family pizza and games night, or whatever other enjoyable activity fits best with the family.
Another way to foster family unity is through gratitude. At times, our minds like to focus on the negatives or things to improve. While there is a time and a place for that, it is not always the most productive strategy to stay in that mindset. Instead, aim for roughly five positive comments to every one negative (or constructive) one. This is a high standard, and admittedly can be difficult to achieve. If verbalizing gratitude for another family member seems like too big a leap, consider reflecting on and writing down aspects of people within the family that you are thankful for.
Related to gratitude is taking a genuine interest in the activities of other family members. Video games, puzzles, makeup, sports, fashion, or what-have-you may not be of personal interest but being curious about these interests if they are important to a loved one shows care, support, and encourages connection.
Lastly, role-modelling desirable behaviour is a great way to move toward a preferred outcome. Loving family members even when they are at their worst, taking accountability for errors, and being vulnerable with personal thoughts and feelings set the groundwork for authentic connection. Admitting wrongdoing and asking for forgiveness sends a huge message in terms of what it means to be human – it is okay to be imperfect, to try our best, and that relationships are more important than personal pride.
A part of this role-modelling is kindness for oneself. We all make mistakes, but it is of no benefit to anyone to stay there and dwell on it. Similar to thinking of five positive factors to one constructive factor for others, take a similar approach for yourself.
What are other tips do you have to build family connection and confidence?
Love,
​Jessa
---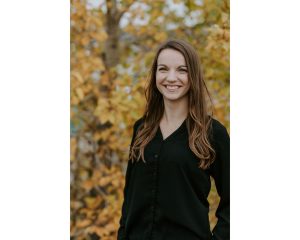 Jessa, our intern – a Masters of Counselling student – has officially started!
Jessa graduated from
the University of Calgary
in 2015 with a Bachelor
of Arts with Distinction
in psychology. and is
currently completing her
Masters of Counselling
Psychology through
Athabasca University.
Jessa loves spending
time with family and
close friends, learning
new things, and being
outside in nature. She
also enjoys food,
cooking, and trying new
recipes, and is
interested in art both
personally and as a tool
in therapy.