"I just don't feel motivated", is all too common a phrase, particularly for teens who have had their lives turned upside down over the last couple of years. At a time when school, friendships and social experiences are of utmost importance, teens have been required to navigate a lot of their life differently during the pandemic. 
Lack of teen motivation can be hard to navigate as a parent, particularly when you see it affecting your teen's level of joy, or decreasing their desire for social interactions.
Here are two ways to inspire your teen to find their motivation:
Teen Motivation: Social issues
Talking to your teen and asking questions about what matters to them can help them feel more connected. Whether it's a social justice cause, an inequity they gripe about, or some issue they can talk about forever,  helping your teen hone in on what they are passionate about will drive their motivation. This will lead them to want to be around others who are also passionate about this issue. This feeds motivation to reach out to peers, making a difference, and seeking others with similar views, etc.
Teen Motivation: Collaborative List of Joy
Creating a collaborative list of things that brings each person in your family joy – including your teen,  can be a great way to motivate your teen to be involved in family activities.
Work towards trying all the things on the list as a family.  Can you think of three things you would add to the list right now?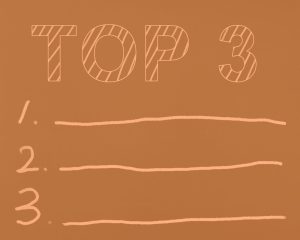 The Happiness Pill program is a 4-month coaching program designed to combat anxiety and depression, which are often the causes of lack of motivation for teens. Your teen daughter will join other teens struggling with the same issues, in weekly group coaching calls. She will also have 1:1 appointments with me, and an appointment with you there to ensure you're both on the same page.
Lastly, the program includes parent coaching sessions for you as well.
If you're ready to take the weight off your shoulders and move into a life of joy with your teen daughter, book your free 20-minute consultation to get started:
Book Your Happiness Pill Consultation Now
---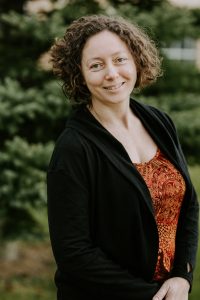 Chantal Côté (she/her) is a psychologist and teen life coach living in Calgary, Alberta. After over a decade in non-profit and community mental health, Chantal started Pyramid Psychology, a practice dedicated to supporting teens – a population she is constantly amazed by. Chantal is on a mission to help 100,000 teen girls (and their parents) build bulletproof mindsets so they can weather the ups and downs of life. As part of this goal, Chantal has had the privilege of speaking at various events – virtual and live – to support teens and parents.
Outside of this passion, Chantal is often in nature, writing poetry, playing ball hockey and hanging out with her loved ones.
Each week, Chantal writes a blog article in response to issues she hears from the parents and teens she connects with.
If you have something you'd like to read more on – email ideas and questions to info@pyramidpsychology.com or DM us via Instagram or Facebook.